Back to 2021 Best of the Best Awards Supplement
Mitsubishi UFJ Financial Group (MUFG) is renowned as Japan's largest financial group, and the world's second largest bank holding corporation. Its commitment to ESG and sustainability is therefore highly significant both in the Japanese context and in international terms. Masahiro Kato, head of responsible investment at the asset management business division of MUFG (known as the brand name "MUFG Asset Management (MUFG AM)"), speaks about the ESG and sustainability approach that has earned MUFG the Asia Asset Management Best of the Best Award 2021 for Best ESG Manager. The company was also awarded best performing Japan Small Cap Equity (10 years).
ESG coverage in the Japanese context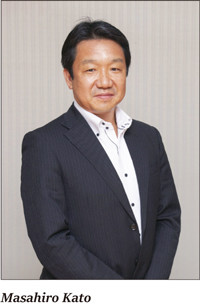 MUFG AM manages its coverage of listed companies in Japan based on environmental, social and governance (ESG) criteria. This highly developed methodology focuses on material ESG issues, incorporated into all asset classes, and "positioned as the 'starting point' in promoting our responsible investment efforts," explains Masahiro. Material ESG issues consider factors that cause harm to the long-term value of investee companies, along with opportunities that create long-term value or growth.
Currently targeted across five broad themes and reviewed once a year, they cover climate change, human rights and diversity, health and safety, information disclosure, and governance structures.
"We are continuously working on refining not only the investment decision-making processes, but also on the sophistication of those processes in identifying these material ESG issues," he adds.
MUFG AM uses what it calls a "materiality matrix" to help map these in a long-term perspective, with one axis denoting materiality in terms of society, and the other denoting materiality in terms of MUFG AM's high-priority issues in an asset management context. The first axis draws on regulatory developments across the globe, Japan, Europe, the US, and Asia, and feedback from stakeholder and other participatory ESG initiatives. The second axis evaluates materiality taking into account the impact of the issues on its asset under management and the effectiveness of engagement.
Progress in Japan on ESG
Masahiro reports that substantial progress has been made in terms of Japanese businesses improving their ESG awareness and overall track record. "We see big progress when we look at climate change," he remarks, adding that the number of Japanese companies that host ESG meetings to present their ESG strategies, plans, and activities has increased significantly over the last three years."
For Japanese companies that have adopted ESG best practices, he continues, MUFG AM explores corporate changes being made in the businesses it is engaged with. He outlines a four-stage process for this: "identifying the company's issues, discussing issues with the company, taking action to solve the issues, and issues solved (meaning, favourable conditions are now in place)."
To improve its own ESG and sustainability capabilities, MUFG AM is utilizing its own ESG database, Masahiro notes, "with the aim of understanding a wide array of non-financial information in an effective and objective manner." The database will yield an ESG score for each investee company, "used for integration and screening, and also referred to by analysts to help them set themes for dialogues."
ESG promotion and market benefit
MUFG AM has also introduced ESG integration methods for investment decisions concerning Japanese domestic stocks and credit investments, Masahiro explains, and is conducting evaluations "based on both financial and non-financial analysis." In the latter, analysts and fund managers make comparisons within the relevant industry "based on 15 ESG-related areas, assigning scores and applying their evaluations to the companies' overall corporate valuation."
In addition, MUFG AM deems any material ESG issue "to have an impact on business models and competitive advantages, thus influencing corporate finance and value in the short, medium and long term. Therefore, analysing opportunities and risks from the point of view of ESG is regarded as one of the most important processes in corporate valuation."
MUFG AM uses its ESG database in these evaluation exercises, "while continuing purposeful dialogue," as Masahiro stresses, and examining disclosures. Such calculations are closely linked to financial basics where possible using earnings forecasts or capital costs "where changes in the external environment make earnings difficult to forecast," he adds.
To conclude MUFG AM aims to promote the responsible investment market by developing investment strategies that incorporate ESG factors and providing customers with solutions for responsible investment.
"We meet the diverse needs of our customers by offering a wide range of ESG investment solutions in domestic and international assets, and passive and active ESG investments."